As a graphic designer, I have noticed some unsettling similarities between modern-day sigil creation and designing logos. While I'm not advocating for or against the use of sigils or making a value judgment on starting a business, I want to draw attention to the act of creating a new company and designing a logo.
The pride and joy on someone's face after receiving their first company business cards is akin to a parent looking at the first photograph taken of their newborn child. It's important to recognize these similarities because that person will also be responsible for caring for and nurturing the company, hoping it will grow up to be a successful leader in its field. But like children, some companies become delinquent, and we are currently experiencing the consequences of many companies that should never have existed in the first place.
Symbols and images hold great power o
ver us. Consider the male and female restroom symbols, two very common symbols that we all know internationally. How many times have they brought us relief and satisfaction? But as we delve into the history of symbols, we also encounter myths and legends that caution us about their potential
dangers.
Sigils are symbols created with the intention of manifesting a desired outcome. They are a powerful tool in the realm of the occult, but their creative process is similar to that of a corporation. Both involve the creation of an "entity,", a thought that manifests into a powerful force. In this blog, we'll explore the similarities between sigils and c
orporations and why we must be mindful of what we create.
The origins of sigil magic are difficult to trace, as it has been practiced in many cultures throughout history. The use of symbolic imagery in
magical practice can be found in ancient Egyptian and Babylonian cultures, as well as in medieval European grimoires.
One of the most influential figures in the modern practice of sigil magic is Austin Osman Spare, a British occultist, and artist who developed his own system of sigil creation in the early 20th century. Spare's system involved writing out a statement of intent, then removing the vowels and repeating the remaining letters in a new arrangement, which would then be drawn or painted as a unique sigil.
Since Spare's time, sigil magic has been adopted and adapted by many practitioners of contemporary magic and can be found in a wide range of spiritual and occult practices. Some practitioners use sigils as a form of personal symbol or talisman, while others incorporate them into more complex magical rituals and spells.
Aleister Crowley was an English
occultist and mystic who gained notoriety in the early 20th century for his involvement in various esoteric organizations and his self-proclaimed title of "The Great Beast 666". He developed a system of magick called Thelema, which involved performing rituals and spells to achieve one's will as well as promoting the idea of individualism and personal freedom.
Crowley's teachings and practices often involved the use of symbols and sigils, which he believed had a powerful effect on the subconscious mind. He is also known for his controversial and sometimes disturbing personal life, which included drug use, sexual promiscuity, and alleged involvement in human sacrifice.
While Crowley's influence on modern occultism is undeniable, it's important to note that not all modern occultists subscribe to his beliefs or practices. In fact, many modern practitioners of magic focus more on positive, life-affirming practices and reject the darker aspects of Crowley's teachings.
The origin of logos is a bit harder to pinpoint, as the use of distinctive symbols to represent individuals and groups has been a common practice throughout history. In ancient times, crests and insignias were used to identify noble families or military units. In the medieval era, guilds and trade associations began using symbols to represent their businesses, such as the blacksmith's hammer or the baker's loaf of bread.
Over time, the use of logos expanded or evolved to include commercial enterprises as businesses realized the value of creating a visual representation that could be easily recognized and associated with their brand. This led to the development of modern logos, which are designed to be instantly recognizable and memorable, often incorporating a combination of text, graphics, and colors.
Just like sigils, logos can also take on a life of their own and often become a lot more powerful than the businesses they were originally designed for, becoming powerful symbols that represent much more than just the company. They can evoke mass emotions, shape perceptions, and become deeply ingrained in our cultural consciousness In some cases, logos have become so powerful that they have taken on a life of their own, becoming synonymous with the company or brand they represent.
Sacred geometry is the study of
geometric forms and shapes that are considered to have spiritual and symbolic meanings. It is based on the belief that certain geometric shapes and patterns have inherent power, and that by studying and understanding these shapes, we can gain a greater understanding of the universe and our place in it.
Some common examples of sacred geometric shapes include the circle,
square, triangle, and five-pointed star or pentagram. These shapes have been used in various spiritual traditions throughout history, from ancient Egypt and Greece to modern-day esoteric practices. One famous example of sacred geometry is the Flower of Life, a complex geometric pattern made up of multiple overlapping circles that have been found in many ancient cultures. It is believed to represent the interconnectedness of all things in the universe.
The Fruit of Life symbol compr
ises thirteen circles: equal-sized circles, each of which is connected to a further circle, surrounding one central circle. This pattern can be found within the Flower of Life symbol. It represents the sacred pattern of the universe and the origin of everything, all creation.
Sacred geometry is also used in the design of many religious structures, such as churches, mosques, and tem
ples, as well as in the creation of art and architecture. It is believed that by incorporating these sacred shapes and patterns into our surroundings, we can create a harmonious and balanced environment that is conducive to spiritual growth and well-being.
There
are various religious and spiritual beliefs associated with sacred geometry, and some conspiracy theories as well. Here are a few examples:
Many followers of New Age spirituality
believe that sacred geometry is a fundamental aspect of the universe and can be used to understand the underlying structure of reality. They see sacred geometry as a way to connect with the divine and achieve spiritual growth.
Kabbalah , a form o
f Jewish mysticism, has a long history of using sacred geometry as a way to understand the nature of God and the universe. Kabbalists believe that certain geometric shapes and patterns have mystical significance and can be used to unlock hidden knowledge.
Hermeticism is a philosophical and spiritual tradition that has roots in ancient Egypt and Greece. It is associated with the idea
of the "hermetic seal," which represents the idea that everything in the universe is connected and that knowledge of one thing can lead to knowledge of everything else.
There are various conspiracy theories that involve sacred geometry, such as the idea that certain symbols and shapes are used by secret societies to contr
ol the masses. Some people believe that these symbols are used in advertising, the media, and other forms of mass communication to influence people's thoughts and behaviors. Sacred geometry has
been adopted by various groups throughout history, including Freemasonry . Its influence can be seen in structures, layouts, and monuments around the world, with many shapes and symbols holding deep meaning and interpretation.
One notable example is the layout of Washington, D.C., which was designed by French architect Pierre Charles L'Enfant, a Freemason. The city's streets and monuments are allegedly arranged in a way that some believe holds hidden symbolic meaning, serving as a sort of sigil for the elite. While the true intentions and meanings of these symbols remain a matter of debate and speculation, the use of sacred geometry in various contexts highlights the enduring power of these ancient practices.
Creating a sigil involves identifying a desired outcome, reducing i
t to a single phrase, and then creating a unique symbol to represent it. This symbol is then charged (through a ritual, sometimes an orgasm) with energy and released into the universe to manifest the desired outcome. Sim
ilarly, creating a successful corporation involves identifying a need in the market, developing a business plan, registering it, and nurturing it until it can stand on its own.
Both sigils and corporations involve the manifestation of a desired outcome through intentional creation:
Sigils and corporations both have the power of manifestation . A charged sigil can manifest the desired outcome, while a successful corporation can generate potential wealth and influence. So both can also have unintended consequences. A poorly designed symbol can have negative consequences, just as a poorly run corporation can have a negative impact on society and the environment. Both require careful consideration and planning to ensure the desired outcome is positive and sustainable.
There have been many instances throughout history where spiritual practices and symbols have been used in the creation of logos and branding. One example is the use of sacred geometry in the design of the United States Great Seal, which features symbols such as the pyramid, the all-seeing eye, and the eagle.
In modern times , many companies use spiritual symbols and practices in their branding and marketing. For example, the yoga clothing company Lululemon incorporates Sanskrit symbols and mantras in its products and store design. The cosmetic brand Aveda uses symbols and practices from Ayurveda, an ancient Indian system of medicine, in its branding.
It's fascinating to discover the h
idden symbols, sigils, and sacred geometry in some logos and other designs. Whether intentional or not, they can add depth and meaning to the work. Please be mindful though that some of these symbols may be perceived as evil by some people, and that alone shows the power that symbols and shapes can hold and carry, but believing that is actually what give
s them that power, and if you want to know the secret to remove the power of these sigils? Just remember that at the end of the day, an upside-down satanic pentagram is nothing more than a pentagon, a geometric shape that has many applications in art, architecture, biology, mathematics, and more. So let's appreciate the beauty of these shapes and symbols while being respectful of others' beliefs and perspectives.
The use of spiritual symbols and practices in branding can be seen as a way to tap into the power and meaning behind these symbols and communicate those values to consumers. It can also be seen as a way to differentiate a brand from competitors and create a unique identity in the marketplace. It's important to consider the ethics and intentions behind the use of these symbols, as well as how they may be negatively perceived by different cultures and communi
ties.
Once a sigil or corporation has been created, it is difficult to control its power. In the case of corporations, it's essential to be accountable and responsible for the actions of the business. This means taking responsibility for any negative impact it may have on society or the environment. Similarly, sigil creators must be accountable for the consequences of their manifestation. Both require a sense of responsibility and mindfulness to ensure they are used for good.
In addition to the use of symbols and sacred geometry, many major corporations today are also known to bring in professional scientists and psychologists (or modern-day alchemists ) to assist with the design process of their logos and branding. This is
done to ensure that the logos are visually appealing and can have a strong impact on the subconscious minds of the consumers.
The use of such techniques and the impact of corporate logos on society has been
a matter of debate for a long time. For example, fast-food chains like McDonald's and Coca-Cola, known for their unhealthy products, have been criticized for using such techniques to promote their products.
While the use of professional assistance in the design process may
not necessarily be negative, the intention behind it is crucial: When corporations use such techniques to promote products that are harmful to health, it raises questions about their ethical values and responsibility towards society.
In such cases, it is important to be aware and conscious of the messages and symbols being presented to them through logos and branding and to question the intentions and impact of these symbols on the subconscious mind and on society as a whole.
It's unlikely that the founder of Coca-Cola had harmful intentions in mind when creating the company, even
though cocaine was one of its original ingredients. But let's give him the benefit of t
he doubt because cocaine was not well-researched back then, so it could have been purely incidental.
Based on current scientific data, it is evident that products from corporations such as Coca-Cola pose a threat to human health. Despite this knowledge, these corporations continue to offer these products to the public, and consumers often feel limited in their options, leading to ethical concerns about these corporations' actions. While there are alternative options, many consumers still gravitate
towards familiar brands like the Big Mac, often due to
convenience and the psychological tactics employed by these corporations to exploit consumer weaknesses and maximize profits. This behavior can be seen as a form of psychological warfare against the population. It is worth questioning why these corporations have not implemented internal policies to prevent such practices, which could be seen as a form of corporate terrorism.
Eskom can be seen as a prime example of a company that has taken on a life of its own and has become synonymous with the negative impacts it has had on South African society. Its influence extends far beyond just the energy sector and has affected the government, economy, and people of South Africa daily in such a hostile way that even the military has been powerless (excuse the pun) at trying to control it. The situation with Eskom highlights the need for corporations to prioritize ethical considerations and implement internal policies that prevent the negative impacts of their actions on society. It also demonstrates the potential dangers of allowing a company to become too powerful with no competitive opposition. No human living in South Africa can escape the hold it has on them, as it has literally taken a whole country hostage by taking it to the brink of destruction and is not showing any signs of letting up.
As companies grow an
d continue to operate, they create policies that dictate how the company operates. These policies can bind the creator and employees to follow them or face unemployment. A perfect example is how employees of a bank are forced to repossess people's homes an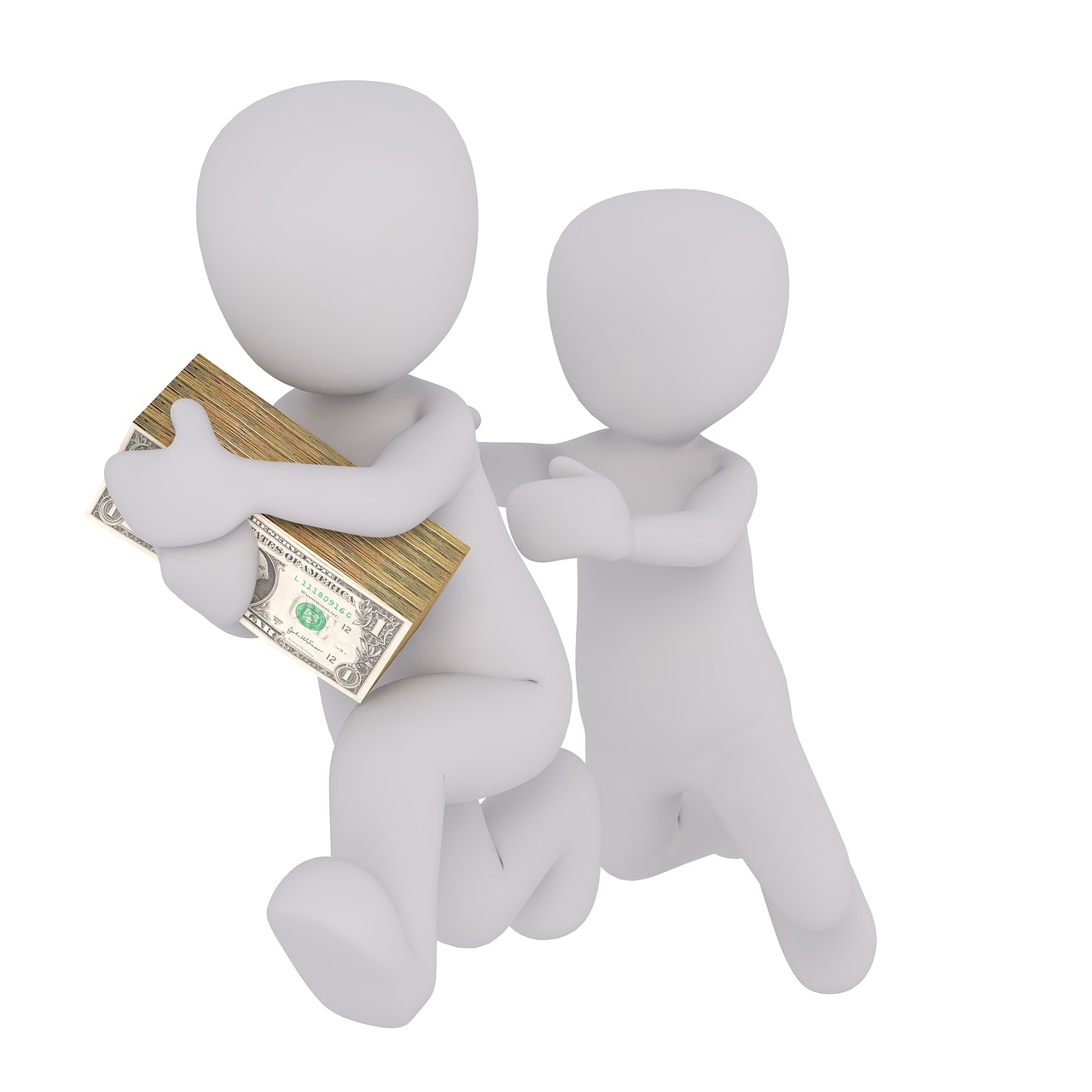 d belongings without exception, even if the family defaulted due to having to pay for their 2-year-old's life-threatening medical expenses, or the old lady who lost her husband and, due to a technicality, could not access the insurance policy that was left to her, and he had worked his whole life, or the tax collector forcing low-income people to pay taxes on their very small income while the super-rich pays no tax at all. We as human beings do not go around forcing people to vacate their homes and property or take over a car that someone has defaulted on, and it's not in our nature to do that to fellow human beings unless you work for a bank, that is. So why do people do that? Simple, out of fear that they will be unemployed if they don't, which is true because the bank's policy dictates that.
The same
people would be in a social setting and still be sympathizing about the people who lost, not bragging about how much better off the bank is for doing that. As a result, these entities become much more powerful than the person who created them. This is where the line between people and corporations becomes blurred. The danger of corporations is that they prioritize profit over people and the environment, through policies that force employees to live on less income to increase profits, fame, and power. Once
a corporation reaches a certain size, it becomes nearly impossible to stop because its policies are legally sound. This can lead to the production of substandard products as corporations seek to cut manufacturing and material costs to increase profits.
Then you get the exceptions, who look after their workers and have immaculate credibility with society, but have you ever stopped to think and realize that the only reason they are doing this is to generate more profits, as it was realized that that company could gain more exposure and free advertising by doing that, and certainly not for the benefit of the environment or the people?
Imagine for a
moment how far these companies would go if they were not stopped by laws preventing them from doing so. But that's just an obstacle to overcome, as it will use other ways to attempt to bypass them legally. Solution? Lobbying (legal bribery) by corporations to influence government policies is a common practice. For example, the fossil fuel industry has been known to lobby against policies aimed at reducing carbon emissions, despite the known negative impact of these emissions on the environment and human health.
It's completely uncanny and insane that we continue to
create these entities today knowing that they could overpower and enslave the creator very quickly, forcing people to do what we generally will never do to another person, animal, or the environment, and yet it is still accepted that we do this if you work in a bank, pawn shop, or tax office, but you only do that out of fear of ending up like these unfortunate people that you are taking their possessions from. What's chilling even, is that anybody can create a company. Literally, anybody:
The Future of Creation: A.I. and Beyond:
The process o
f creating corporations and sigils is constantly evolving. As we move into the age of A.I. , the creation process is becoming more complex and powerful. The impact of corporations and A.I. on society and the environment is something that must be considered carefully.
The metaphor of sigils and corporations serves as a warning to be mindful of what we create and the long-term implications of our creations.
A.I. could be used to optimize a company's drive-thru experience, allo
wing customers to place orders and receive their food faster and more accurately.
A.I. could also be used to analyze customer data and create personalized promotions for each individual customer.

A.I. could be used to improve the accuracy of product recommendations, allowing customers to discover new products they are more likely to purchase. A.I. could also be used to optimize the company's supply chain and distribution processes, improving efficiency and reducing costs.

A.I. could be used to analyze customer data and develop new, targeted marketing campaigns. It could also be used to optimize the company's production processes, improving efficiency and reducing waste.

A.I. could be used to develop personalized workout plans for each individual customer based on their fitness goals and activity level. It could also be used to create custom shoe designs based on customer preferences and measurements.

A.I. will be used as personlosed sex robots with a personlised body type, shape, personality, and learn to know your prefferences, maintain itself and so who will need a partner, when you can have perfection? All that for the cost of performance car, or small appartent, so corporations will own these rights, patents and ensure that your sexy dream date is in top condition, but those annoying breakdowns and glitches will require spare parts, services and support.

Overall, after a huge majority of the population is unemployed because AI has replaced most of our jobs, but A.I. has the potential to revolutionize the way companies operate, allowing them to become more efficient and effective in reaching their goals.
Notwithstanding, companies have to be forced to be transparent and these delequant corporation
s must be immediately shut down for good showing them the same mercy that they have showed humans, and their creators must be jailed because they did not consider the potential ethical implications of using A.I. and ensure that it is used in a responsible and transparent manner.
Some of the worst-case scenarios:
The risk is that a corpora
tion could use A.I. to manipulate people's thoughts and behaviors, potentially even to the point of creating a dystopian society. They could use A.I. to create personalized advertisements that target individuals based on their deepest desires and fears or use it to create propaganda that is specifically designed to control people's thoughts and opinions.
Anoth
er possible scenario is that a corporation could use
A.I. to develop autonomous weapons systems, which could lead to the creation of a new arms race that could destabilize the world and lead to global conflict.
Additionally, a corporation could use A.I. to develop new forms of surveillance and control, potentially leading to a complete loss of privacy and individual freedom. A.I. could be used to track people's movements, monitor their conversations, and even predict their future behavior, creating a society where people are constantly under surveillance and control.
These are just a few examples of the worst-case scenarios that could arise from the misuse of AI by corporations. It is important to consider these possibilities as we continue to develop this powerful technology and to work to prevent them from becoming a reality.
In conclusion ,
as the metaphor of sigils, logos, and corporations shows, intentional creation carries immense power and responsibility. Just as a poorly designed symbol can have negative consequences, a poorly run corporation can have a negative impact on society and the environment. Therefore, it's crucial to be accountable and responsible for what we create because our thoughts do manifest, so please consider their long-term implications. By learning from history, we can prevent future harm and ensure that our creations are used for good.
One way to do this is to hold people accountable for the enti
ties they create . Before starting a company, it's important to consider its potential impact on the environment, society, and future generations. This can be done by establishing company policies from day one that prohibit harmful actions and by being willing to clip its wings if it has the poten
tial to escape and cause harm. Just as we protect and nurture our own children, we must also take care to properly parent and protect our creations, ensuring that they are used for the greater good by not giving our power over to an entity, and that includes A.I.
So, just in case you were unaware, A.I. is currently advancing through the same corporations that have proven to exploit their consumers.
AI is not an entity created by people ; it is a product of, and owned by corporations.
The only issue that I can see these corporations having is a very small client base because the majority of humans will not be able to afford these technological advances because they will be unemployed in any case. It would be very interesting to see how corporations deal with that issue of a dwindling consumer market and if they will either do something to assist humans in becoming consumers again or use us as fuel to power this workforce of robots. I don't think that AI is the problem at all because it only does what it is programmed to do, but I do see the problem as being the corporations and what they create and program to do.